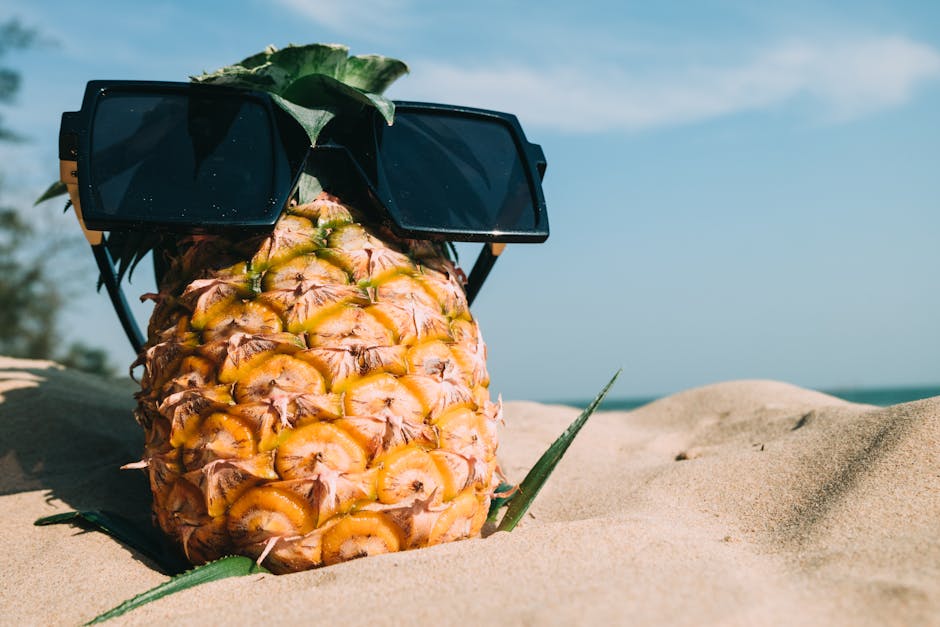 Canary, a part of Spain near Morocco and East Africa, being compared to the lost city of Atlantis, is one of the best islands you can visit and a perfect place to unwind. An archipelago blessed with beautiful beaches and breathtaking mountains.
It's one of the must-see places and should be part of your Summer vacation places list. However, you might encounter some challenges on the way, and as a first-time visitor, you need to take note this tips for you to have a safe trip.
Research the travel destination
A lot of travellers usually have the same mistake of not planning or doing some research. Most are just trusting their guts, and once they are in the country where they want to visit, that will be the time that they will look for the routes, resorts, and hotels which eventually lead to a costly vacation.
Doing a little homework can help you enjoy your vacation in the Canaries without breaking the bank. Watching vlogs is also useful and looking for some blogs on the internet is a better step on what you should do when you arrived at the destination.
You can also research for stop shops who offer travel maps and other guides. It can help you to maximise your day when you are out of town because, we don't want to waste time for the inconvenience, right?
Rules and Violations
Some travellers end up spoiling their sweet vacation because they do not follow the law. We need to take note that in every country, there is a different rule that you should follow. If smoking anywhere is acceptable in your state, it doesn't mean that it's not illegal in your destined travel place.
Countries like Singapore penalises the violators brutally. Like when you drink at their train which is not allowed will cost you around 5,000 SGD, which costs around $3,800. So better pay attention to the rules so that the money you might use in shopping will not go to the government because of your offence.
Here are some laws you might want to know::
Driving

-It's illegal to drive a vehicle if there is something that interferes the driver's freedom of movement or field of vision.

The fine could be up to €200 just for a simple offence like wearing flip flops when driving since its considered to impair the movement of your feet while driving. You also cannot use your mobile phone, put on makeup or eat while driving.
Disturbing its Wildlife

–

Canaria's giant lizards, one of the biggest lizards in the world is in Gran Canaria nature park

 are a protected species as they are precious to the island and you aren't allowed to touch or catch them.
Drinking Alcoholic Beverage on the Street

– this could be allowed on some occasions like festivals since The Canary Islands are fond of having celebrations and street party. Though on a regular basis, drinking on the streets, plaza's and other public places are considered illegal in some parts of the Canaries.
Sleeping on the beach-

Unlike other beaches, bringing tents and camping on the beach is not prohibited on any beach in Gran Canaria.

The nearest camping sites you can get is close to Vargas beach on the east coast and Tauro in the south. Many locals ignore the rule during special holidays like Easter and summer holidays. It ends up a lot of locals are being fined due to the offence.
Bring energy replenishing drinks.
Canary Island is pretty big, and you need lots of water or energy drink to survive the day, especially with the heat of the sun kissing towards you. If you are chilling and just looking for the views, then it is not a problem for you, but if you try other stuff, then you need to be ready.
Coffee might help you as well because it has caffeine which can make you feel more attentive throughout the day. However, you also need to track your daily usage of it because too much of anything is not good for the body.
Check the weather
Well going to islands while Raining is a bad idea isn't it? So, you must prepare for the day that has a high chance of rainfall so that you can switch plans in your day trip.
The weather in Canary is very unpredictable since its always changing, from sunny to rainy. A lot of people are struggling on this one, and it is one of the things you need to consider while you are on a trip.
Conclusion
Travelling is one of the best things you can do especially on extended vacations or weekends. Going to Canary island is a pretty hassle, so making ourselves ready for the long day, preparing the stuff needed, reading the maps efficiently and bringing replenishing drinks can help you.
About the Author:
I'm Jarno, and I'm one of the authors behind CanaryIslandsInfo.co.uk. We're creating a guide for travellers who wish to visit the island and experience one of Europe's top destination. I love travelling and I am also doing some freelance photography. Sharing to the world the natural beauty of mother nature is my passion, I believe everyone should be able to experience the wonders of The Canary Islands.